HOW TO STAY SAFE FROM DUST ON THE JOBSITE
Hilti's health and safety training for construction sites
Dust is generated from many processes carried out onsite in the construction industry, such as cutting, grinding, slitting or breaking. This can lead to an uncomfortable working environment as well as much more serious health issues.

WHY TAKE THE COURSE
Our Hilti Dust Training focuses on the potential long and short term risks from dust on the jobsite, and what you can do to prevent them.
Dangerous dust can be so small that it's invisible to the naked eye. Find out how to protect yourself from this invisible risk and how to reduce the generation of dust, right at its source.
As an employee it's important to understand how to protect yourself on the jobsite.
As an employer it's important to understand your legal obligations to assess and reduce risks onsite – and to train your employees to avoid them.
This training course is a practical hands-on training, tailored to your needs.
At Hilti we have decades of experience working onsite with our customers, all over the world, every day.
We understand the dangers, challenges and solutions onsite for health and safety. Our trainers are certified engineers and specialists with years of experience.
WHAT CAN I TAKE AWAY FROM THE TRAINING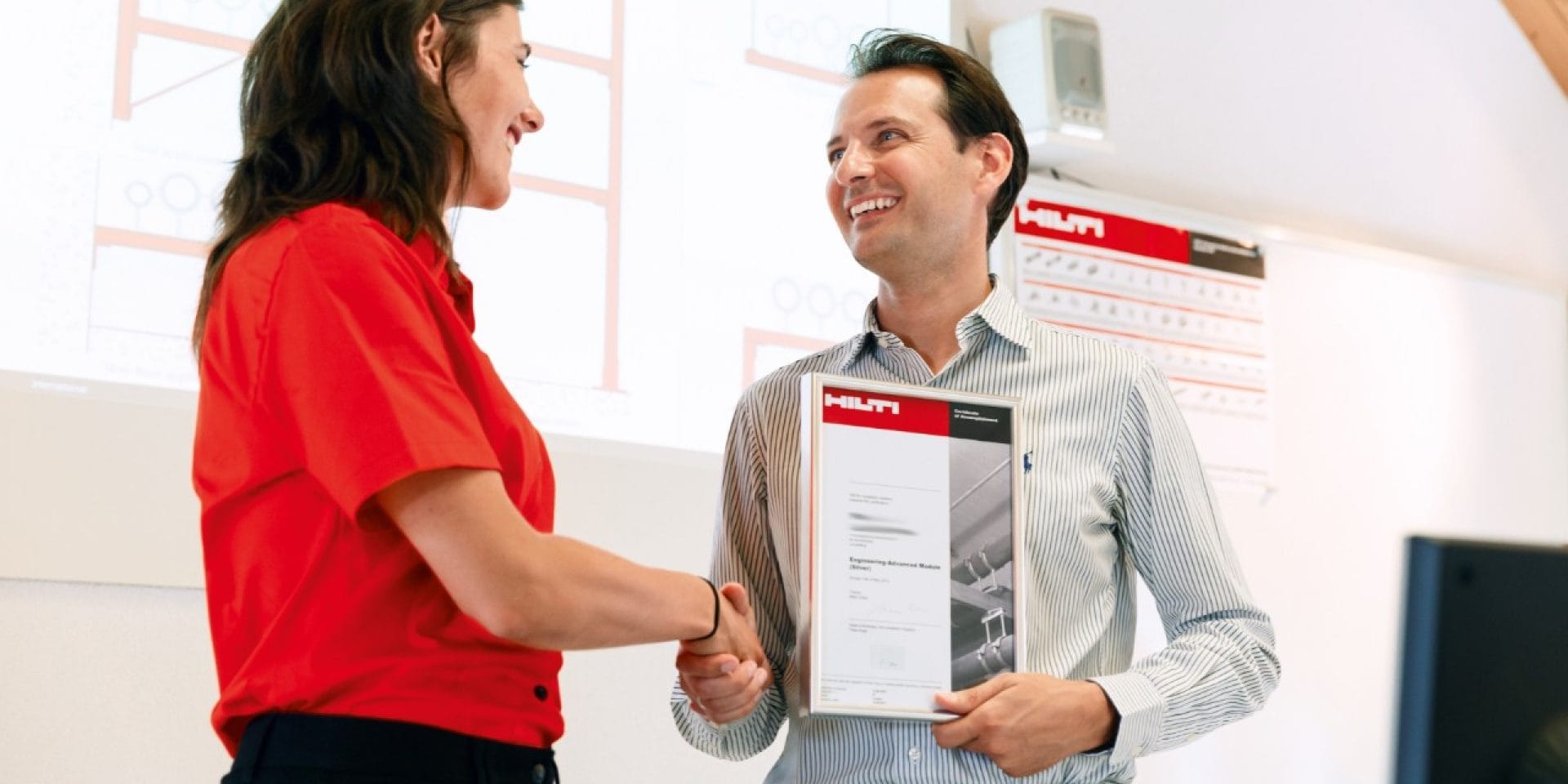 Increase competence and productivity
Reduce physical risks and insurance claims on the jobsite
Underpin your image as an attractive employer
Each participant receives a training certificate
WHAT'S INCLUDED IN THE TRAINING
Find out more about the risks of dust on the jobsite:
Become aware of the risks connected to dusty applications
Responsibilities of the employer and employee
How to bring in preventative measures using the STOP analysis
Professional, effective and hands-on learning
HOW DO I SIGN UP FOR THE TRAINING
Contact your local Hilti team for more details. Find out how to sign up for your own customized training or join a group training session near you.