QUICK GUIDE TO SELECTING THE RIGHT NAIL FOR CONCRETE
Direct fastening on concrete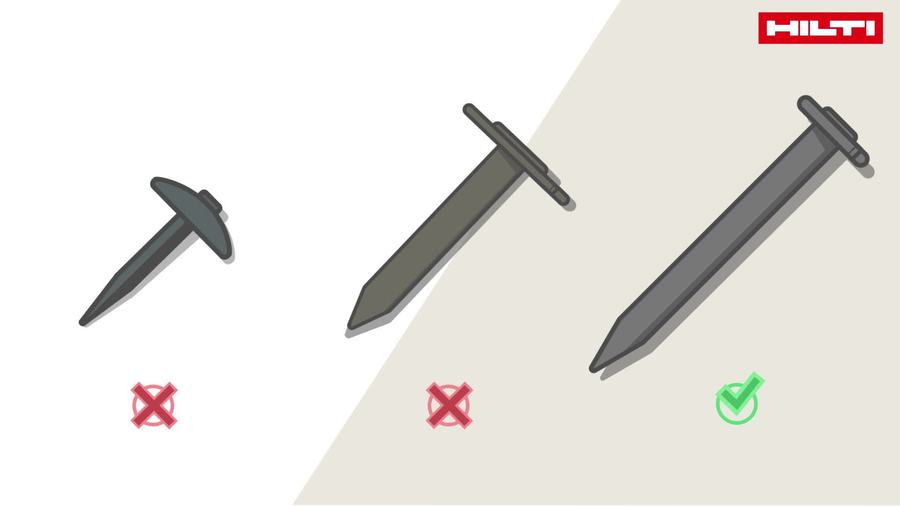 Not all nails are created equal
There's a large variety of nails to choose from for direct fastening applications. It's not always easy to understand the differences between the various nail types and to select the right nail for your needs.
Our fastening systems are designed to achieve maximum performance in a wide range of applications.
What determines nail performance
Multiple factors such as concrete properties, nail design and the fastening system used can influence how a nail performs on your jobsite.

The three main factors that define the suitability of a nail for use on concrete are: stick rate (i.e. the percentage of nails that hold securely), holding values and the cost of the nail. 
How should you select the right nail for concrete?
Read on and find out more about the influencing factors.
3. Factors influencing your nail choice
8. Selecting the right nail for your requirements