DIRECT FASTENING IN MECHANICAL AND ELECTRICAL APPLICATIONS
A faster, more comfortable and reliable choice compared to alternative methods
Compared to alternative methods, direct fastening allows you to get the job done faster and in one step. Tackle a wide range of mechanical and electrical fastening tasks with speed and ease. What's more, it allows you to work with low noise, low vibration and virtually no dust. So the bottom line for you is, you can improve your productivity and get more done in less time!
Why choose direct fastening:
Cordless: no trailing cables or searching for plug sockets – work anywhere and in all weathers
Health and safety: low noise, low vibration, virtually no dust
Tough as nails: robust design and impact-resistant housing, for even the toughest jobsite conditions
Versatile: comprehensive range of fasteners for mechanical and electrical applications
Which method is right for you?
Battery-powered fastening (BX) systems
BX 3 is combustion-free (no powder or gas) and entirely powered by your existing 22V Li-ion batteries. This means you can make up to 500 fastenings per charge (example with the 3.0 Ah battery), using the same batteries from your other Hilti tools.
What's more, it's easy-to-use. Just insert the battery, load the nails and you are good to go. Plus, as it is combustion-free, there is no residue to clean, making it virtually maintenance-free.
As the BX 3 is battery-powered, it's also quieter, allowing you to work during business hours or in sensitive environments like hospitals or public buildings.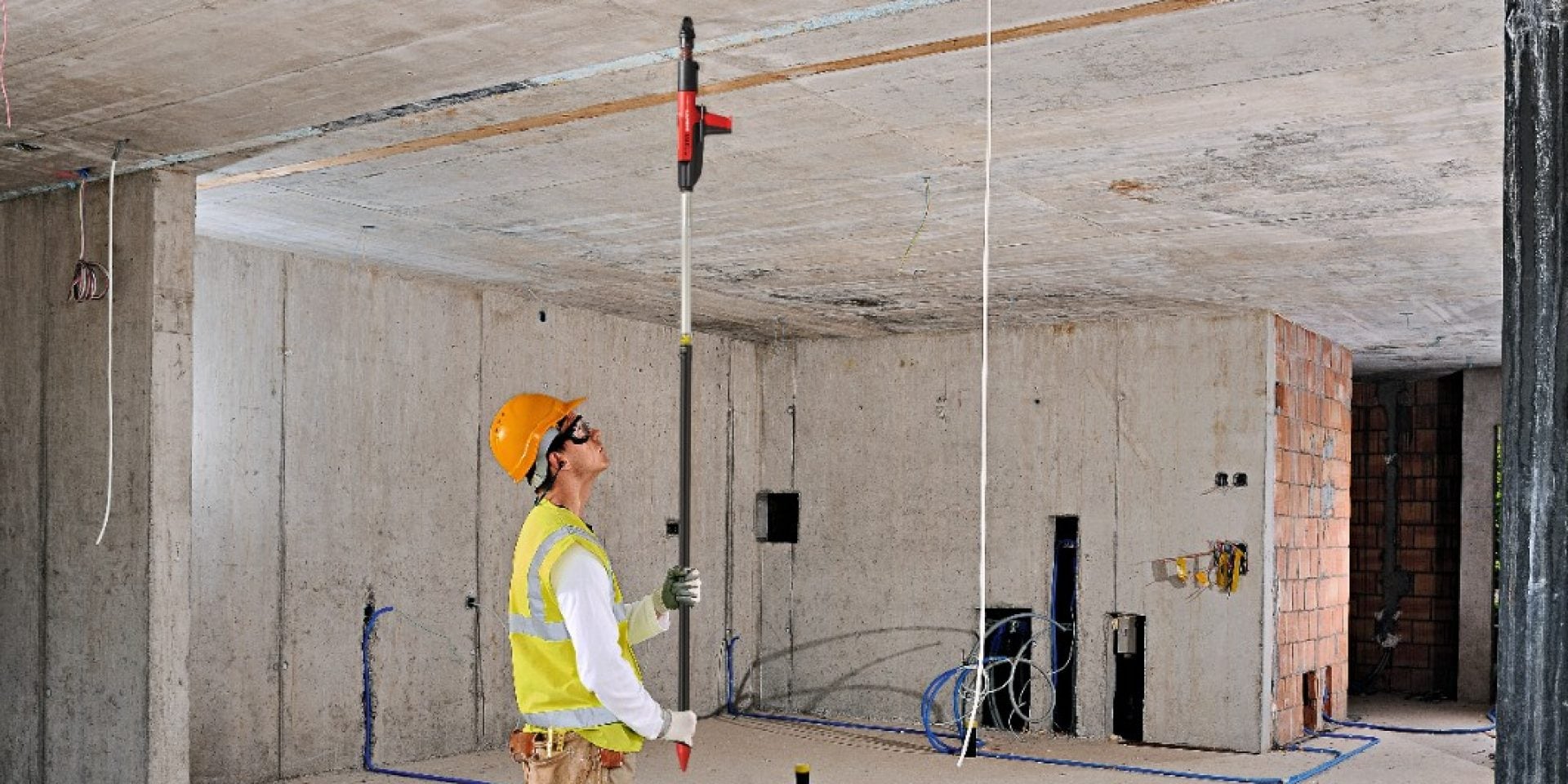 Powder-actuated fastening (DX) systems
For over 65 years, Hilti has pioneered the direct fastening (DX) method of driving a nail into concrete. Bringing all you feedback over that time, direct from the jobsite, has allowed us to develop versatile solutions which deliver high-performance, no matter what the situation.
Tough concrete? No problem…
Deep embedment depths? You got it…
Narrow spaces? Slim tools for easy access…
For overhead applications use the DX 'pole tool'. This convenient accessory means no need for ladders or elevated platforms. As a result, health and safety concerns around working at height are removed and your team can be more productive.
MAKE IT VERSATILE!
We know you need to make a wide variety of fastenings on the jobsite.
No matter what you need to fasten - from water or electrical pipes, single or multiple cables, to the ceiling or floor, concrete or steel - you always have the right consumables at hand.
Our comprehensive range of fast, safe and convenient solutions means you can get the job done. 
For more details about Hilti fasteners, please contact Hilti customer service or your account managers.
MAKE IT SAFER!
Make it reliable! (Just like anchors)
For extra peace of mind, the Hilti BX 3 system for electrical cable fastening is now European Technical Assessment (ETA) approved. This 3rd party approval, provides you with added reassurance of the reliability of the system, just like with anchors.
Working with a wide range of fasteners, the approval also covers difficult conditions such as:
Cracked concrete
Minimum lifetime of 50 years
Embedment depth as low as 11 mm

Make it fire-rated!
When working with cables, Hilti also offers a range of fasteners depending on the level of fire safety required:
Standard: plastic materials (which are halogen- and silicon-free) for standard applications with no fire requirements
Flame-retardant: self-extinguishing plastic materials which burn in direct contact with fire, but dropping material does not initiate further fire
Fire-rated / Fire-resistant: metal materials designed and approved accordingly to local standards for fire-resistant applications like circuit integrity systems or escape routes
Relevant cable types from the usual manufacturers are covered - let us guide you through the approval documents - please contact your local Account Manager or Field Engineer for more information.