DIRECT FASTENING GOES DIGITAL. NOW THAT'S SMART!
Experience innovation in tool care and connectivity with the new Hilti DX 5 powder-actuated tool
Meet the next generation of Hilti powder-actuated tools with proven DX direct fastening technology! Now featuring a service indicator, with Bluetooth connectivity to make tool care easier than ever.
Know in advance when it's time to clean or service your DX 5 so the tool is always ready for your jobsite challenges.
ONE AMAZING TOOL, MANY BENEFITS
Get extra hours out of your DX tool

Extend the lifetime of your tool and reduce the risk of downtime. With its new service indicator, the DX 5 will track any fastening activity so you can plan tool care in advance and have your tool going the extra mile.
Count on it
The DX 5 is built to last. Rely on it for a wide range of fastening applications on hard concrete and steel. As a fully automatic tool, it speeds up the job of fastening wood, metal track, electrical conduits or even insulation boards and grating plates.
Hilti at your fingertips
Identify your tool, track your DX tool usage and status, order nails and cartridges or access how-to videos on the go. What could possibly be easier?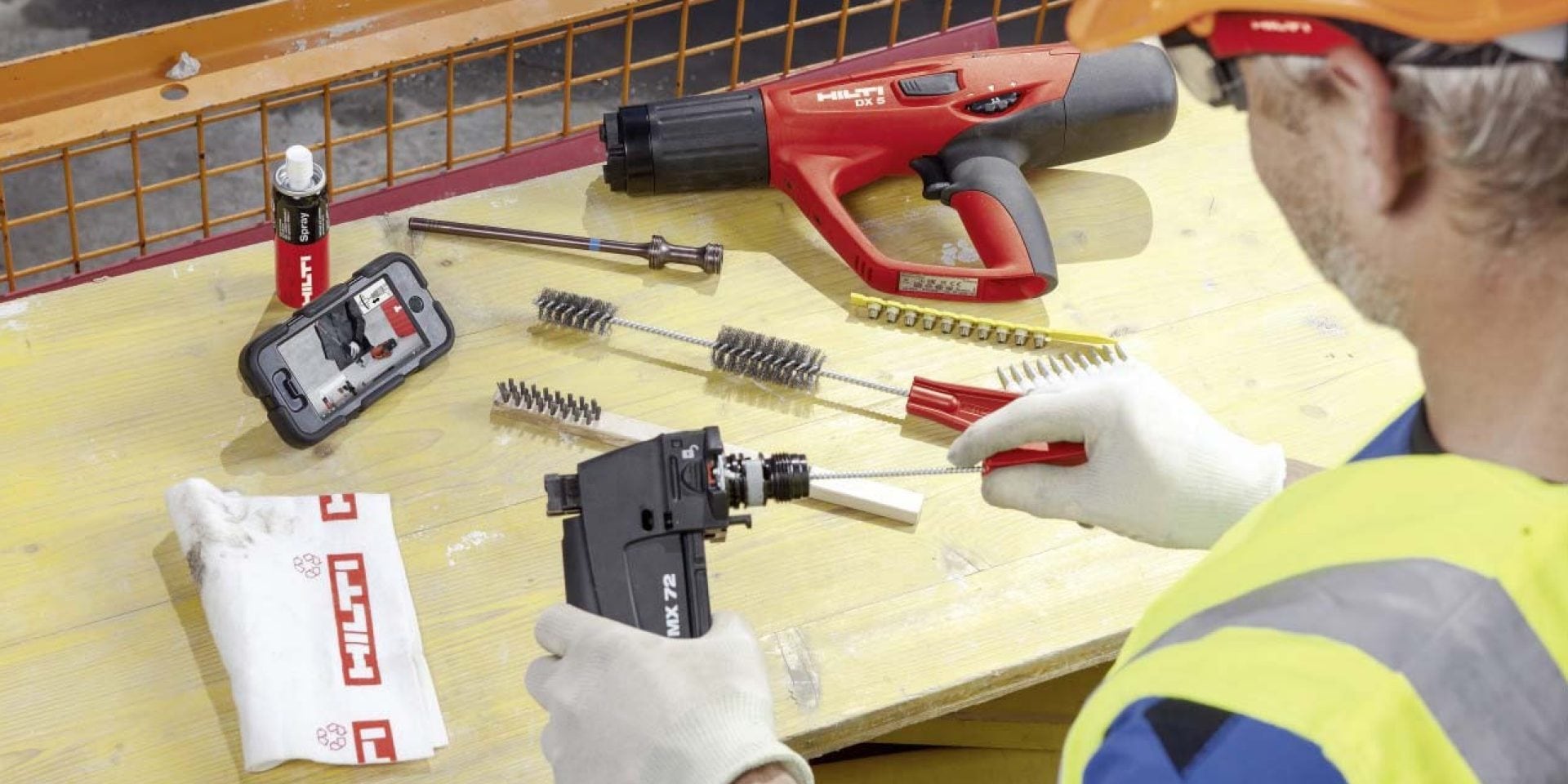 Improved DX services
Cleaning is so easy you'll be able to do it on site, and with the Hilti Connect app we'll show you how. With an extra tap on the screen you can book a maintenance service. Our tool service experts then handle all the rest and get your tool back to you, as good as new.