EXPERIENCE HILTI 4 INCH ROUGH AND FINER GRINDING
Premium flexible abrasive grinding wheel for carbon/stainless steel and aluminum
New flexible grinding wheel portfolio offers comfort and versatility in both rough & finer grinding jobs, available in several grit sizes aiming at coarse, medium and fine grinding.
SUITABLE FOR A BROAD RANGE OF MATERIALS
Aluminum
Stainless steel
Carbon steel
Three grit sizes for your option
The grit size determines the fineness of grinding. The larger the number, the finer the grinding. We offer three kinds of grit size, 36, 60, 80, to meet your needs.
More flexibility
Alternative solution to Type 27 bonded grinding wheels, offering higher flexibility to adapt more easily to a shape of workpiece.
Enhanced workmanship
Improved comfort and reduced effort due to lower pressure applied by operator, and also best in class glass fiber layers providing additional strength for safety.
Higher productivity
Made of white aluminum abrasive grains with additional coating treatment allowing extra stock removal compared to regular aluminum oxide grains.
GREATER PERFORMANCE WITH HILTI 4 INCH METAL CUTTING/Grinding SYSTEM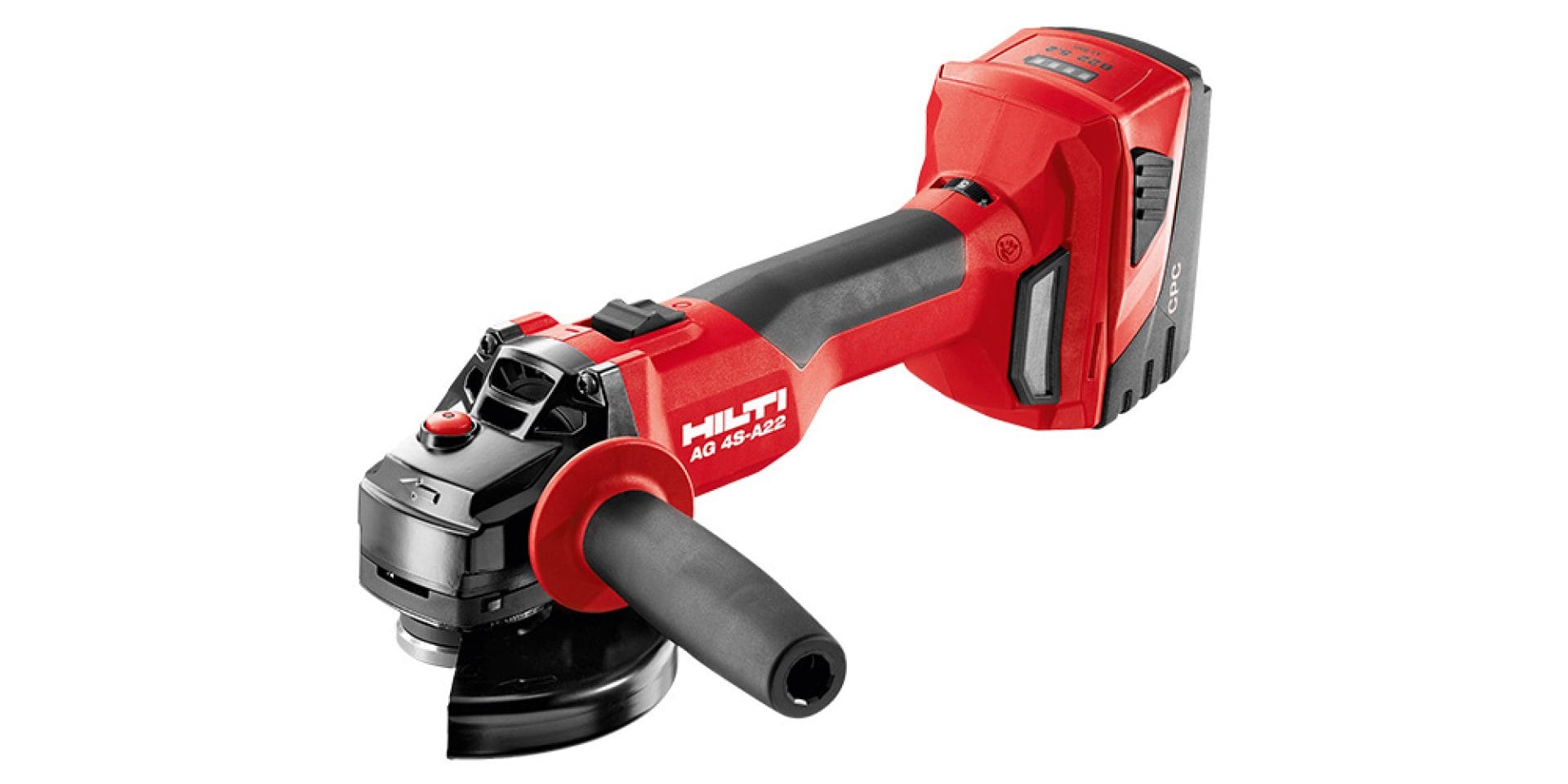 AG 4S-A22 Cordless Angle Grinder
With 6-stage variable speed control, you can precisely control grinding operation. By adjusting the speed according to the material and application, you can work in a more flexible way. AG 4S-A22 also equips with optimized airflow system, which cools the grinder and electronic equipment, and greatly extends tool lifetime.