How do I contact Hilti when my tool is broken?
You can choose one of the following options:
Call the toll-free number 0800-221-036 and our customer service will be delighted to help you out and take care of your tool. Simply provide us with the tool type and its serial number (shown either on the casing or under the machine when you take out the battery).
Log in to our website using your Hilti online account and select the tool you want to repair from your tool list.
Notes: Since all tools are equipped with RFID/NFC tag, we are able to access purchase information without having warranty card or invoice from you.
Browse images below to see how to find tool type and its serial number. Also watch the video to learn how to request tool service online.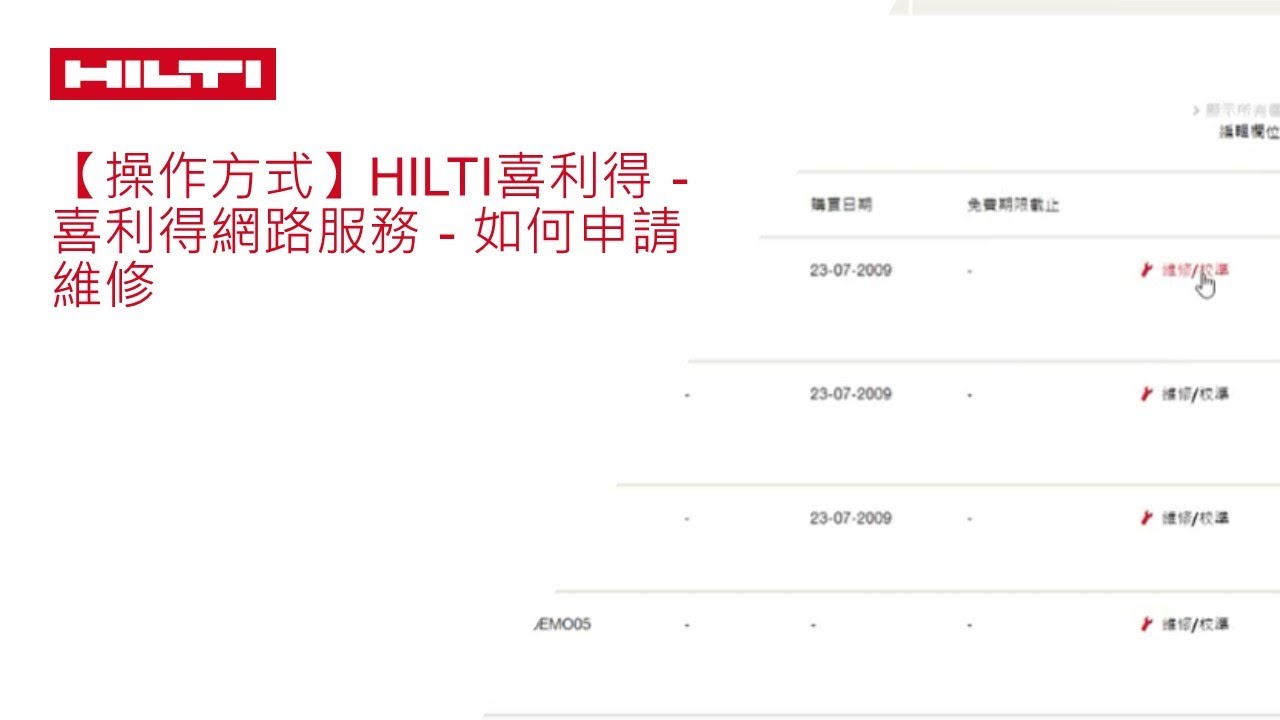 How much will it cost me?
Within Free Repair Period
We guarantee you that we will repair free of charge, including freight. The service includes any kind of damage- normal usage and accident.
No longer within Free Repair Period
We have set repair cost limit for each tool, meaning that if the actual repair cost is lower than the limit, you'll only need to pay the actual cost. If repair cost is more than the limit, the amount you pay is the same as repair cost limit. Freight will be charged.
You can also decide if you need quotation for tool repair.

If you don't need quotation, we promise we will complete repair and return your tool in 3 working days.

If you require quotation, we will check your tool to identify the damage and provide you a quote and wait for your approval. The process will take a longer time than choosing "No Quotation".  
More information can be found here.
Is my tool still under Free Repair Period?
Most of our tools have 2-year Free Repair Period, but there are exceptions. Download this PDF to see the Free Repair Period for each tool type.
Simply log in to Hilti website and you are able to check, for each tool you purchased, the purchase date and if it is still under Free Repair Period. Watch the video below to learn more.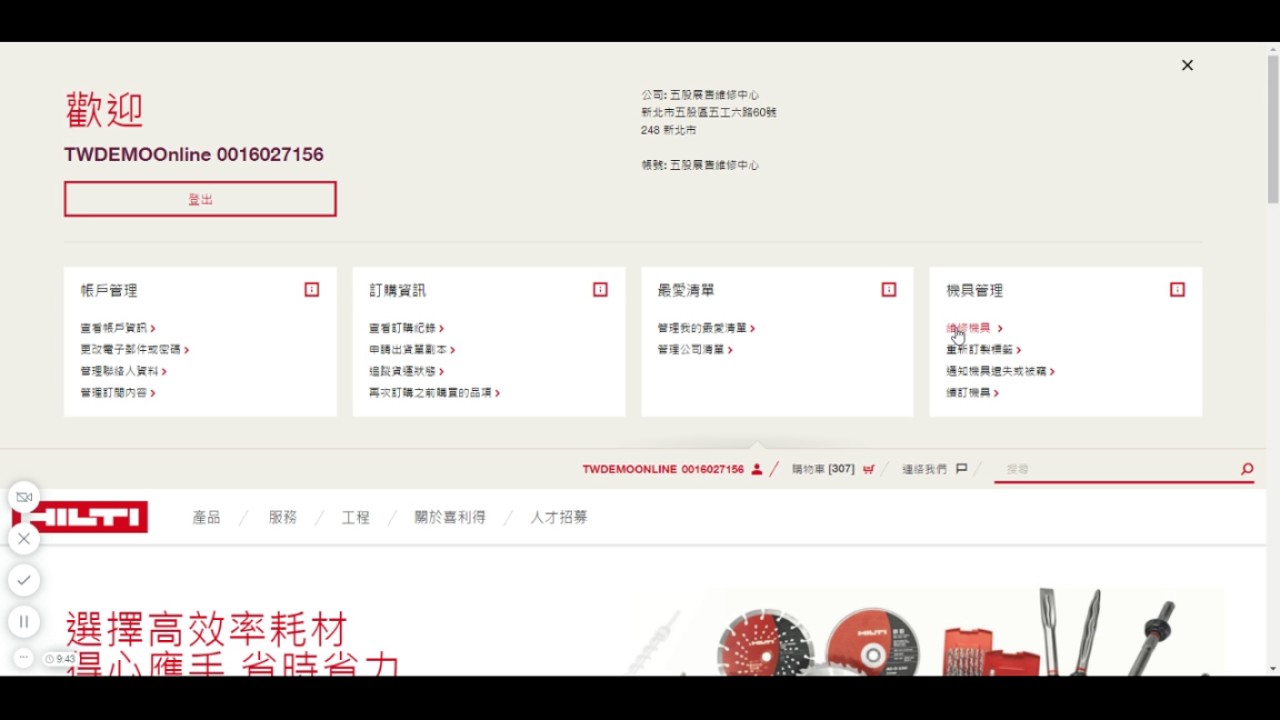 When can I have my tool back?
 The "no-quote" option : we pick-up, repair and deliver your tool in 3 working days in any location you like- at your office, home or jobsite.
 If you choose to first have a quote for the repair, then the process can be longer as we will be waiting for approval or refusal of repair from you before starting repair process.
Click here
to learn more and see how we can complete repair in just 3 working days.
Do I have to be at my office for pick-up and delivery?
No, we can pick up the tool anywhere you like and deliver it anywhere you want to. Just make sure somebody is there to sign the form for pick-up and delivery.