HOW TO WORK VIRTUALLY DUST-FREE WITH HILTI BREAKERS
The Hilti Dust Removal System (DRS) helps remove hazardous fine dust.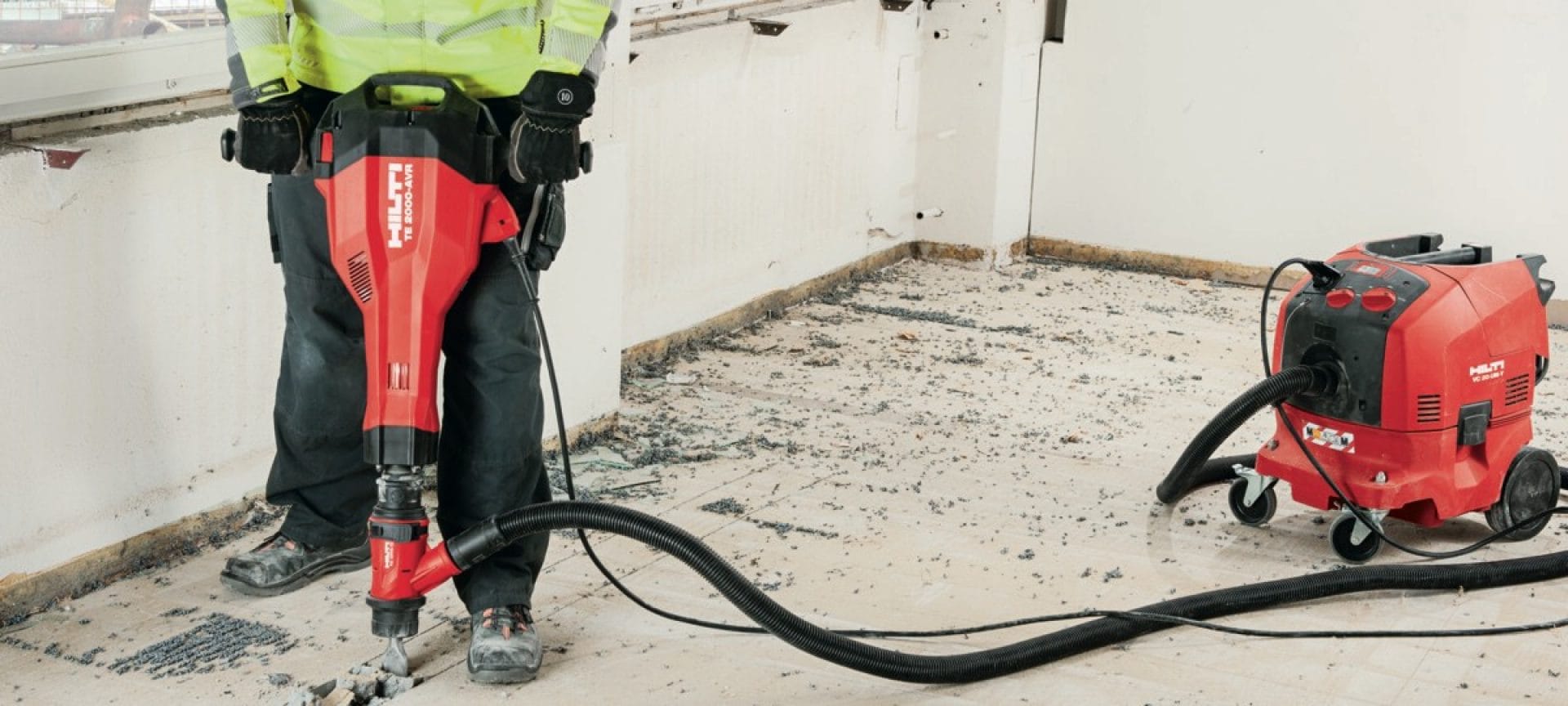 You can help keep your workers healthier and ensure compliance with dust-related regulations by using the TE DRS-B dust removal system with our breakers. Minimizing dust on the jobsite enables to increase productivity and reduces wear and tear on tools and consumables.